News Story 1 (February 2016): We received funding from the NIH to support the pilot project of the Precision Medicine Initiative.

Latest News Story 2 (October 2015): We received a 2-year EAGER award from the National Science Foundation (with Co-PI's Daniel Fabbri and Laurie Novak) for Managing Information Risk and Breach Discovery.

Latest News Story 3 (September 2015): We became part of the Vanderbilt Health Data Science Center.

Latest News Story 4 (April 2015): Our paper, "A Game Theoretic Framework for Analyzing Re-identification Risks," was published the journal PLoS One. This is the first paper to model the problem of re-identification from a two-player game perspective. It shows that there are ways to set up de-identification schemas that deter rational adversaries from attempting to compromise identities while still sharing substantial quantities of data for research purposes. Further information can be found in this news story.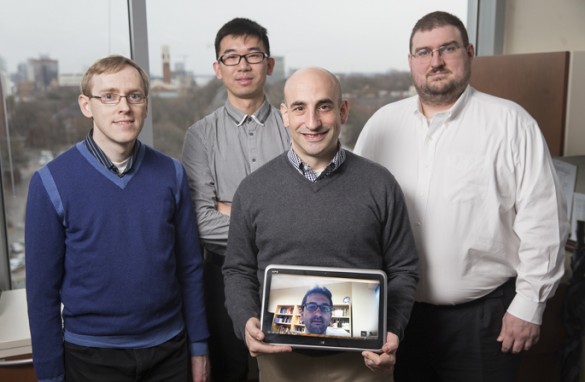 Welcome!
The Health Information Privacy Laboratory (HIPLAB) at Vanderbilt University was founded to address the growing needs for privacy technology research and development for the emerging health information technologies sector. The goal of the HIPLAB is to improve the protection of patients' privacy in health information systems. The HIPLAB is based in the Department of Biomedical Informatics, in the School of Medicine, and has relationships with various departments around the university and beyond.
The HIPLAB performs basic, as well as, applied research in a number of health-related areas, including primary care and secondary sharing of patient-specific data for research purposes. Projects in the HIPLAB are multi-faceted and draw upon methodologies in computer science, the biomedical sciences, and public policy.
We aim to improve the standard of healthcare and health information systems by developing technologies that enable trust.
Related Links